Our solutions are often supported by our industry-leading delivery partners.
New Partners
If your company would like to partner with Synaptitude, we would be happy to hear from you. Please email us at partners@SynaptitudeConsulting.com or contact us.

Synaptitude is a member of Rackspace's Partner Program, and delivers Rackspace's cloud hosting, private client, and critical sites offerings to our clients. Our services include Rackspace cloud migration and cloud architecture, and delivery of full IT services on top of Rackspace's infrastructure.
Synaptitude is an Amazon Web Services Solution Provider. We deliver cloud-enabled solutions for our clients on top of Amazon's web service architecture.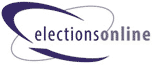 Synaptitude Consulting is a software partner to ElectionsOnline.  ElectionsOnline's software partners have the web development skills to use Evote's Application Programming Interface (API) to integrate Evote into your own web site and voter database.
Synaptitude is an IBM Business Partner and a member of IBM PartnerWorld. Synaptitude consultants have worked with IBM to deliver IT and business client projects in both the federal and commerical industries.

Talend's integration solutions allow data-driven organizations to gain instant value from all their data. Through native support of modern big data platforms, Talend takes the complexity out of integration efforts and equips IT departments to be more responsive to the demands of the business, at a predictable cost.  Based on open source technologies, Talend's scalable, future-proof solutions address all existing and emerging integration requirements.

Synaptitude is a member of Microsoft's Partner Network, and has delivered IT project solutions to our clients using Microsoft products and technology.
Synaptitude partners with Lavastorm Analytics to deliver enterprise-capable data analytics solutions. We leverage the Lavastorm platform, which enables our business improvement and business intelligence solutions.