Synaptitude is a member and contributor to industry and technical organizations, both within the United States and internationally. More details are provided on each of them below.

Utilimetrics is the world's premier utility technology association, providing advocacy for utilities and information about innovative technologies that lead to improved operations, customer service and resource utilization. Utilimetrics has supported the industry as it has progressed from manual meter reading, to automatic meter reading to advanced technologies for metering, meter data management, demand response, outage management, consumer engagement and much more.

TM Forum is the world's leading industry association focused on enabling best-in-class IT for service providers in the communications, media and cloud service markets. We provide business-critical industry standards and expertise to enable the creation, delivery and monetization of digital services.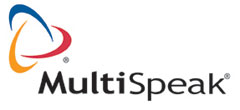 The MultiSpeak Initiative is a collaboration of the National Rural Electric Cooperative Association (NRECA), leading software vendors supplying the utility market, and utilities. The Initiative has developed and continues to expand the MultiSpeak Specification for Interoperability a specification that defines standardized interfaces among enterprise software applications commonly used by electric utilities.

The Northern Virginia Technology Council (NVTC) is the membership and trade association for the technology community in Northern Virginia and is the largest technology council in the nation. NVTC has more than 1100 member companies representing about 160,000 employees. Its membership includes companies from all sectors of the technology industry.
The New York Software Industry Association (NYSIA) is the leading trade association for software, information technology, and Web development companies in the New York City area. NYSIA's mission is to promote and support the growth of our industry in this region.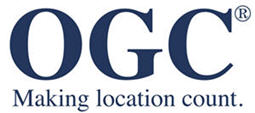 The Open Geospatial Consortium's vision is the realization of the full societal, economic and scientific benefits of integrating electronic location resources into commercial and institutional processes worldwide. Their mission is to serve as a global forum for the collaboration of developers and users of spatial data products and services, and to advance the development of international standards for geospatial interoperability.

The New York Technology Council is a New York City-based association dedicated to the furtherance of the technology industry. NYTECH's mission is to help make New York a world-class center of excellence for technology by improving coordination between business, state and local government and academia.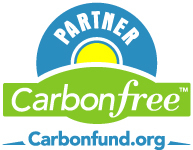 Carbonfund.org is leading the fight against global warming climate change, making it easy and affordable for any individual, business or organization to eliminate their climate impact and hastening the transformation to a clean energy future. Carbonfund.org achieves its goals through:
Climate change education
Carbon offsets and reductions
Public outreach