Membership Associations
Technology Solutions for Forward-Looking Membership Associations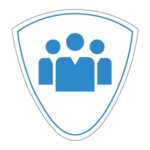 Synaptitude's Membership Association Practice delivers technology solutions to our forward-looking membership association clients. We understand that membership associations have unique needs, and we have tailored our practices to deliver superb value.
We understand that membership associations have a great need to stay relevant to their members, delivering updated content and services that their members value. Many membership associations are in industries where members may compete against each other, and some membership associations have competitive associations that they must consider as well.
We offer the following services to membership associations:
Web Application Modernization (for external offerings): Many membership associations have technology platforms that they provide to their membership as a benefit (e.g. industry data analytics, industry knowledge-bases). It is often important that the technology benefits offered to members not be outdated, have security risks, or be difficult to use. Our technology services enable our clients to modernize their technology platforms, to deliver modern, mobile-friendly, trustworthy, and user-focused experiences.
Application Modernization (for internal systems): Most organizations have home-grown systems that first started out to fill a small need (e.g. Excel spreadsheets or Access databases), usually built by a trusted employee, as a side project. As the organizations grow, they often find that these home-brew systems are no longer fit-for-purpose, due to lack of expandability, lack of multi-user capability, security risks, or over-reliance on single points of failure. Our technology services enable clients to move those legacy applications on to enterprise platforms, with modern technology, with great user experiences, and supported and maintained with a dedicated team.
Web + Software Design: Often our clients have ideas for new software that can deliver benefits either to their membership, or to their internal team. We work with clients to implement their vision in modern technology, mobile friendly, and user-focused platforms.
Data Analytics and Peer Benchmarking: Many membership associations deliver value to their members by providing data analytics and peer comparisons (e.g. industry data trends and performance comparisons of members versus benchmarks and aggregations of their peers). Synaptitude provides services to help our membership association clients deliver those analytics, insights and benchmarking as benefits to their membership..Save