Application Modernization
Synaptitude provides services to take legacy software applications and modernize them onto modern, custom web platforms.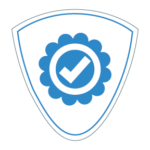 Many organizations have old applications that contain one or more of these attributes:
Created in Microsoft Excel or Microsoft Access
Programmed in old technologies (e.g. Cold Fusion, PowerBuilder) and no longer supported
Built in dated web technologies, and do not provide a modern user experience
Cannot keep up with new business requirements or scale with a growing business
Are reliant on support by one (or a small number) of employees
Are not hosted on reliable servers with regular data backup
Oftentimes these old apps were not built with security in mind, do not support multiple users, depend on obsolete technology, are not mobile-friendly, have dated or inefficient user experiences. Many such applications support critical business functions, and relying on them is a risk.
Synaptitude's services for Application Modernization are:
Web Application Modernization for Customer-Facing Software: Many organizations have technology platforms as part of their business that are used by their customers. These platforms are often integral to our clients' businesses, and their customers expect technology service on-par with the great consumer-based websites and software they use on a daily basis.
It is important that customer-facing software not be outdated, have security risks, or be difficult to use. Our technology services enable our clients to modernize their customer-facing technology platforms, to deliver modern, mobile-friendly, trustworthy, and user-focused experiences.
Application Modernization for Internal Systems: Most organizations have home-grown systems that first started out to fill a small need (e.g. Excel spreadsheets or Access databases), usually built by a trusted employee, as a side project. As the organizations grow, they often find that these home-brew systems are no longer fit-for-purpose, due to lack of expandability, lack of multi-user capability, security risks, or over-reliance on single points of failure. Our technology services enable clients to move those legacy applications on to enterprise platforms, with modern technology, with great user experiences, and supported and maintained with a dedicated team.