Health Informatics
Synaptitude understands the importance of Health Informatics in the drive toward true patient-centered care. Our consultants have many years of experience in health-related industries and are experts in customizing software solutions to meet the needs of this complex, fast-changing industry.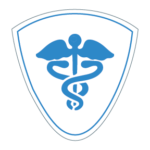 Interoperability is a huge issue in health care, and Synaptitude has vast experience in achieving this goal. The ability to integrate data across platforms requires practitioners like ours who have integrated many systems to share key business data across multiple departments and organizations. We understand how data elements need to fit together and flow, and the importance of correctly translating them across organizations while maintaining privacy and security.
Reporting and Data Analysis are core strengths of the Synaptitude team, and our ability to harness these for health care has helped individual health care organizations be more efficient and effective, and also helps to achieve better health results from a public health perspective. From simple results reporting to dashboards with detailed healthcare analytics, Synaptitude's experience and knowledge of healthcare data and how to present it are key in this dynamic industry.
User Experience is another area where Synaptitude's knowledge and expertise can benefit healthcare organizations. Inefficient systems and issues with data clarity can cause true life-threatening issues in this industry, and Synaptitude's user experience capabilities can help achieve systems with best-in-case user interfaces for all types of clinical and back-office work.
Technical Architecture raises many special considerations for the health care industry. Security and Privacy are core elements of any Health-related system, particularly those with patient-related data. Synaptitude understands network security considerations at all layers of the architecture and works with healthcare organizations to ensure that their systems are protected from cyberattacks, and patient privacy is ensured in accordance with HIPAA and all other government regulations. Synaptitude also helps to ensure consistent system uptime and reliable disaster recovery so healthcare organizations can stay focused on their main objective: high quality patient care.