Not-For-Profit
Our aim is to help not-for-profit organizations achieve their goals and mission.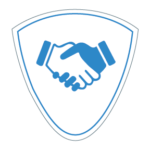 Not-for-Profit organizations are faced with unique challenges and need to ensure their business operations are continually assessed, to ensure operation effectiveness and excellent business performance. They are faced with enormously complex and expensive investment decisions that have a direct impact on their ability to carry out their mission. Synaptitude works with these organizations to deliver immediate transformational solutions by assessing their IT infrastructure and system needs to help improve their business processes. Our aim is to help these organizations achieve their goals and mission.
We have worked on delivering effective solutions to mission focused organizations in the healthcare and electric utility industries. We are continually working on broadening our expertise with all types of not-for-profit organizations to help such organizations make the right decisions. We have the expertise in compliance, data analysis, reporting tools, accounting, revenue assurance and cost management. Our deep knowledge in the entire lifecycle of information systems and the technologies that support them allows us to work with key decision makers, to develop the best infrastructure for their needs.
We lead clients in the adoption of virtualized cloud services and provide expert cloud computing solutions for not-for-profit organizations. Our domain experts work with our clients to give them the benefits provided by cloud computing by ensuring there are minimal risks and impacts to critical business functions. Our implementations are rapid, cost effective, low risk, and configurable to our clients needs.
We offer the following services for our Not-for-Profit Clients:
Web + Software Development. Learn more >>
CIO Services. Learn more >>
Data Analytics. Learn more >>
Application Modernization. Learn more >>